Hello!
For whatever reason, I just have not been in the fall decorating spirit this year (...and fall is my favorite season!!) I think it's because this summer was SOOOOOO nice and I'm in denial that WINTER IS COMING (GOT-style). I usually at least decorate some pumpkins and display them around the house and outside.
I was not interested in decorating AT ALL until this:
A MALACHITE PUMPKIN tutorial?!? How could I not at least attempt this!?
For those of you who are not familiar with with malachite, it is a beautiful vibrant green mineral that has beautiful light and dark green free-form rings like so: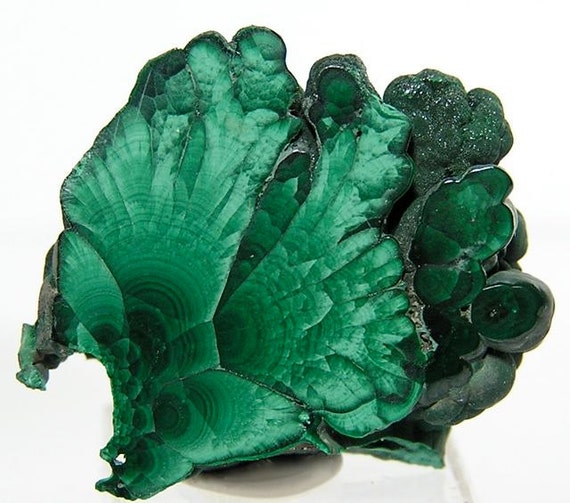 via FenderMinerals
Isn't it bold and beautiful? I'm a sucker for anything green. In the last couple years it has really become a design trend as well. Need proof?
Doesn't it add a great pop of color? I picked up this tray a year or so ago:
I sort of used Jenny's tutorial (the desk DIY above) when painting my pumpkin and here is how she turned out:
I love the little pop of color she adds to my mantle. What do you think of the malachite trend? Is it something you'd try?
Later this week I will share more photos of how I warmed up my living room for the fall season!
Emily